Creating Solutions to Advance Health Equity
REQUIRES REAL EXPERIENCE & REAL EXPERTISE
We'll Support your Healthcare Organization Through your Health Equity Journey.
The US is facing a health equity crisis.
And the healthcare industry is witnessing the reckoning of decades-long disparities exposed with study after study revealing just how deep those inequities run.
Today, healthcare organizations are being called upon and required to confront these disparities head-on. And they are being tasked with finding transformative strategies, initiatives, and solutions to achieve true health equity – when as a collective, the industry can claim that all individuals have the opportunity to attain their full health potential.
Without comprehensive, vision-forward, and innovative solutions, many organizations in the sector will continue to struggle with inequities, will fail to meet new regulatory requirements, and will also fall short of their moral obligation to provide quality care to all healthcare consumers.
Ready to Schedule a 15-Minute Intro Call on Your Health Equity Strategy?
When Your Organization is Ready to Lead the Charge - We'll be Ready Too
The need to advance health equity will continue to increase in prominence and priority.
Organizations that become first adopters will benefit from cost savings and greater efficiencies while their members, employees, customers, and the communities they serve will benefit from the power of equitable care. Whether your organization is in the initial stages of discussing health equity strategies or have already launched a multi-year strategy, our proven effective capabilities and expertise can ensure you are well-positioned to succeed.
Healthcare Organizations We've Worked With include: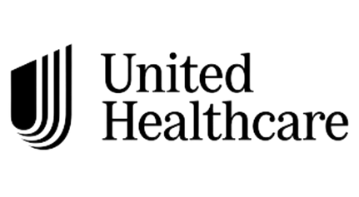 Estimated total annual cost of
racial and ethnic health disparities
in the US is $93 billion in excess
medical care costs.
(Altarum study)
Estimated total annual cost of
racial and ethnic health disparities
in the US is $42 billion in
untapped productivity
(Altarum study)
U.S. health system inequities cost
approx. $320 billion annually & if
left unaddressed, could cost
$1 trillion or more a year by 2040
(Deloitte)
We've Developed Advanced Health Equity Solutions that Generate Results
Elevated Diversity's Advancing Equity strategic framework and roadmap helps organizations generate the results they critically need. This comprehensive, multi-pronged approach has the power to dismantle the constructs of inequities thereby reducing disparities and ultimately improving patient outcomes for all.
Our Healthcare Strategists will Help your Organization:
Equity-focused Diagnostics & Needs Gap Assessments 
Customized Equity Framework & Strategic Roadmap
Disparity-Focused Data Collection & Analysis
Organizational Change Management & Leadership-Led Transformations
Our Healthcare Strategists will Help your Organization:
Trust-building Patient Outreach
Community Partnership Cultivation & Activations
Strategic & Audience-specific Com
Local, Community-based Health Education & Awareness Platforms
The Advancing Equity strategic framework has been utilized by forward-looking organizations seeking proven effective solutions to evolve the processes, practices, and procedures that are not only regulatory compliant — but also more equitable, competent, and just.
Elevated Diversity Knows Healthcare.
Our DEI and health equity strategists bring decades of experience in healthcare leadership roles, across the full spectrum of settings from major health systems and healthcare nonprofits to hospice and homecare agencies and private practices. Our team credentials include:
Certified Trainer for Radical Inclusion™ (The Winters Group)
Certified Patient Experience Professional (The Patient Experience Institute)
Certified Change Management Expert (Prosci)
Diversity and Inclusion Leadership Program (World Diversity Leadership Institute)
Columbia University adjunct professor
Certified Unconscious Bias Train-the-Trainer for Healthcare Professions (Harvard Medical School)
Health Equity Certificate (Johns Hopkins)
Learn how we can help your healthcare organization meet regulatory requirements and improve patient outcomes.